There are 13 good reasons why the Tyent UCE-13 is one of our bestselling models. Find out what they are right here!
Super-stylish looks
Smartphone touchscreen
Amazing filtration
Easy to install filters
360-degree water outlet
Next-generation technology
Alkaline and acidic water pre-sets
13 powerful plates
Eco Mode
Auto-fill quantity selector
Auto-cleaning mechanism
Upgraded drain faucet
Volume control, language settings…and lots more!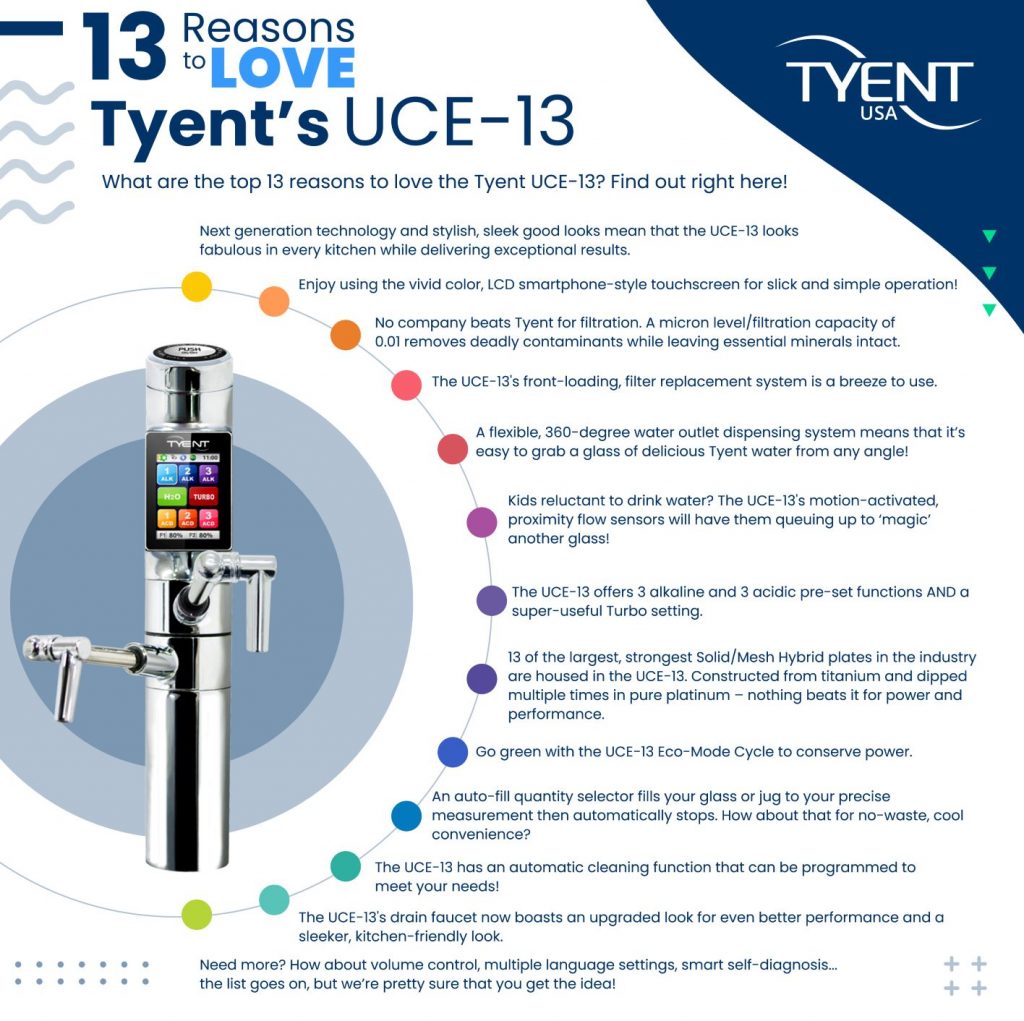 1. The way that a gadget looks in your kitchen matters. Every Tyent water ionizer comes with a Lifetime Guarantee, so let's face it – you'll be looking at your UCE-13 for a long time! Perfect for smaller kitchens or minimalists, this under-counter model packs everything you need. Our designers and engineers combine the most advanced technology …