If 2020 was a Christmas present, then you'd possibly keep your fingers crossed that it came with a gift receipt so that you could exchange for something else. Fluffy socks or a scented candle or something a little less pandemic. COVID19 has affected everyone in 2020, and unfortunately, you can't send it back in its original wrapping for a full refund either.
What you can do is treat yourself to something extra special this Christmas. Why? Because you deserve it. Giving yourself the gift of hydrogen water means that you get to unwrap multiple benefits, including these big five, just in time for the holidays.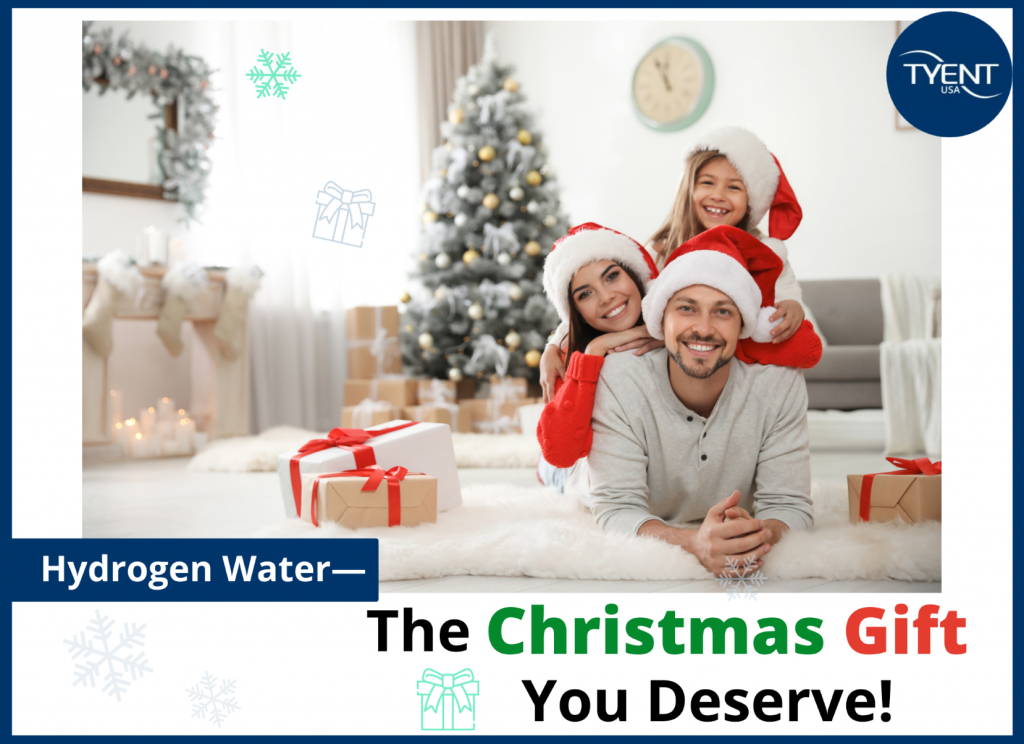 Easier healthy weight management
Brilliant support for your immune system
More energy to tackle the demands of the holidays and beyond!
Hydrogen Water at Home!
Installing a water ionizer at home is easier than you think, and nothing beats being able to simply press a button, and enjoy a glass of freshly ionized hydrogen water.
If you usually find it hard to treat yourself, and would rather put others first, think about it like this: taking care of yourself means that you can take better care of the people you love. Also, a water ionizer in your home means that the whole family can benefit. If you have a hard time getting the kids to drink enough water, then a water ionizer is the perfect solution.
Prioritize Your Health In 2021
2020 has delivered unprecedented challenges. As we go forward into 2021, there is no better time to start prioritizing your health and wellness.
We're mindful of how COVID19 has impacted life, work and family budgeting for millions of people. To help ease things a little, Tyent is offering Triple Advantage Financing for a limited period. The water ionizer of your dreams can be yours for as little as $25 per month. And every single one of our award-winning water ionizers comes with the no-quibble Tyent Lifetime Guarantee, and of course, our unique Core Value promise to all our customers.
Gift Yourself – You're Worth It!
Want a few more ideas to treat yourself to something fabulous this Christmas? Check out our Awesome Gift Guide!
View this post on Instagram