Dr. Lori Shemek is back again to share her recipe for Super Green Detox Soup.  Dr. Lori is the best-selling author of books such as The Ketogenic Key, Fire Up Your Fat Burn and Beginner's Guide to Intermittent Fasting.  Dr. Lori is a certified nutritional consultant and weight loss expert who spreads awareness of the negative effects of inflammation.  Enjoy!!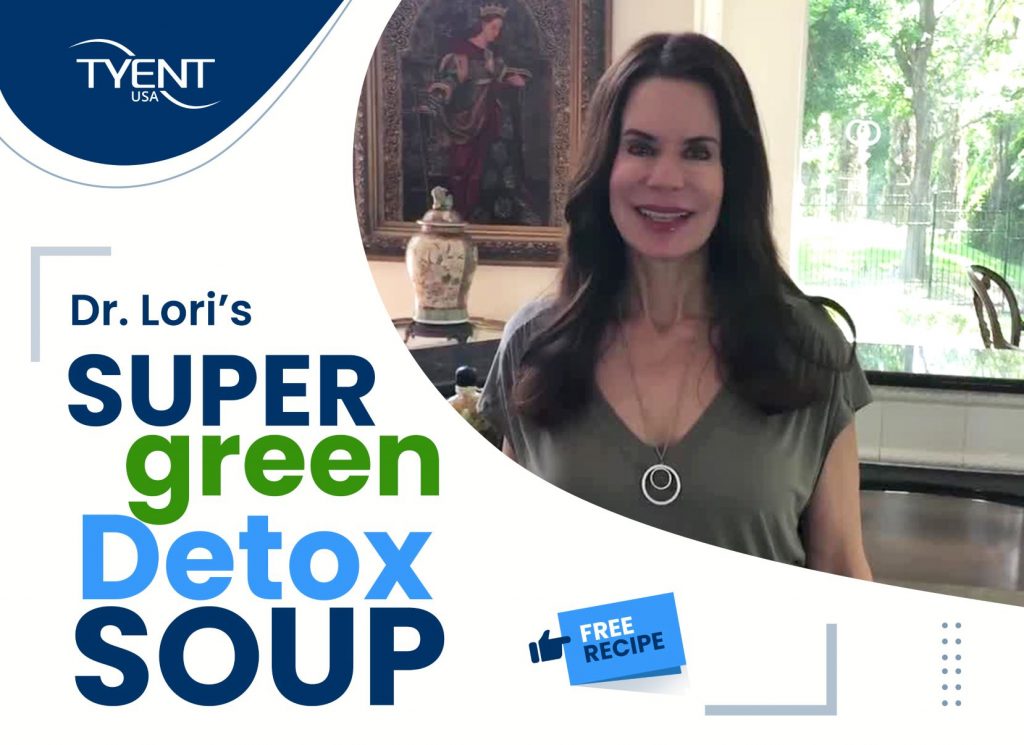 This alkalizing green soup has everything you need to promote further detox with a rich blend of nutrients, alkalizing greens, delicious taste and vibrant green color. I added kale for an extra nutrient load, especially protein, calcium and antioxidants.
Broccoli is a power player when it comes to detoxing. When we chew it, the compound sulphoraphane is produced, switching on our cellular detox pathways that optimize total health.
The leafy greens such as the spinach contains magnesium. Most individuals are deficent in this precious mineral.
Magnesium plays a significant role in our detoxification processes, preventing possible damage to your body and brain from environmental toxins and heavy metals. Even your body's "master antioxidant," glutathione, requires magnesium for its production.
Additonally, the fiber in all of the veggies is highly beneficial to our gut health. Our gut is the key to every aspect of health including brain health, mood, weight, immune response and more.
We need to alkalize our cells as we are bombarded with either the types of acid-producing foods we choose, toxins from the environment, medications and more. Switching to a more alkalizing way of living can reap huge health benefits for all and this soup will help in a powerful way!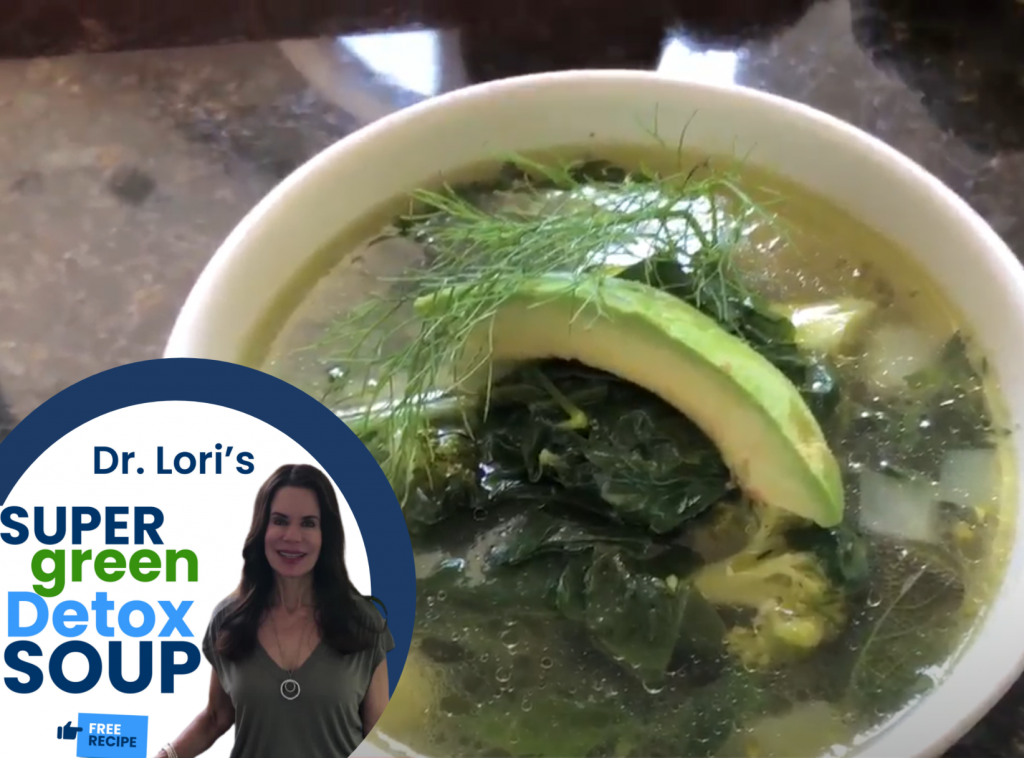 SUPER GREEN DETOX SOUP
 Ingredients 
1 small onion, finely diced
1 bunch fresh kale leaves, roughly chopped
1 fennel bulb, finely diced
1 cup fresh spinach
1 cup broccoli heads
2 celery stalks, roughly chopped
5 cups alkaline water
2 garlic cloves, minced
1 tbsp. coconut oil or olive oil
1 lemon, juice only
Toasted nuts and seeds, to garnish (optional)
Instructions
Heat the coconut oil or olive oil in a soup pot, add all veggies and simmer for 5 minutes over low heat.
Add the alkaline water, bring to boil and simmer over low heat for 20 minutes.
Transfer into the blender, add lemon juice and process to obtain a smooth cream. Add more water to adjust the texture. (Optional)
Serve warm, topped with toasted nuts and seeds.
*You can blend the veggies/stock mixture in a blender to make a creamy detox soup or simply keep it broth based as I did.
Recommended Reading | Dr. Lori's Vault
View this post on Instagram